Together Let's Bring Back Clean Quality Fiction


Let's face it, a lot of today's bestselling books and movies tend to be dark, centered around villains (or heroes that barely count as one), and often include bad morals and messages.
Together with other Indie clean fiction writers, we are bringing back clean stories with heroes (not villains), good messages, wholesome storylines without taking away the suspense, romance or action.
There is something about knowing nothing explicit is gonna happen in a book that is kind of reassuring in a way. Maybe that is why I was attracted to the Clean Cozy Mystery genre.
That is something I want to give the readers of my very own Cozy Mystery Webstory, the Hannah Anderson Mysteries.
I have always loved writing, even as a kid and currently write blogs as a part of my job. In December, I was fortunate enough to be able to accomplish my dream in the form of publishing the first part of Only A Matter Of Crime.
I was inspired by retro books from the 30s like Penny Parker and Nancy Drew, I set out to make a retro yet very modern twist on the cozy mystery genre.
I set the story in the city of New Ashens, where high-tech gear is discussed over coffee and superheroes like Larry Defender Of The Stars deliver pizza. Retro loving private detective Hannah finds herself going up against the spy-ring known as The Sliver Coin in order to solve the truth behind the murder of her closest friend.
In the first book, Only A Matter Of Crime, readers join Hannah as she goes undercover to find the person behind the attempts on life of tech genius Travis Miguel, but she learns there may be more to the crime than just simple hate.
In this dangerous game of cat and mouse, he might not be the only in danger. With the help of her new charming co-worker and Travis's only friend Garren, Hannah must prove she is a real detective by saving Travis before it's too late!
Read all seven parts of the first chapter here!
Do you like retro stories? Have you read a cozy mystery? COMMENT BELOW!
Be sure to comment and share each post to be entered to win the prize pack filled with ebooks including a short story by me and a scholarship to Story Quest Academy! Tag @StoryQuesters so the host can see each of your entries.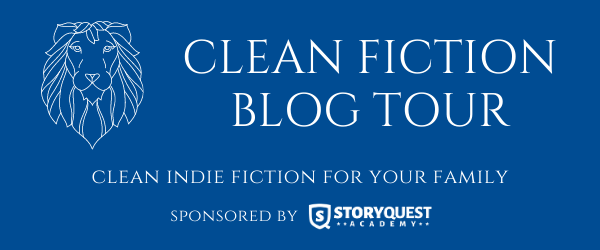 Just visit each blog on the schedule to get great content!

March 1st Story Quest Academy
March 2nd Ellie Naomi
March 3rd Julie Gilbert
March 4th Jasmine Natasha
March 5th Liz Delton
March 6th Mark Hansen
March 7th Ian Vroon
March 8th Story Quest Academy
March 9th Nicholas Kotar
March 10th J.M. Hackman
March 11th Mark Hansen
March 12th Courtenay Kasper
March 13th Debbie Schreffler
March 14th Story Quest Academy
March 15th Steven Guglich
March 16th Laurie Lucking
March 17th Julie Gilbert
March 18th Meg Dendler
March 19th Nicholas Kotar
March 21st Story Quest Academy
March 22nd Molly Casperson
March 23rd D.J. Edwardson
March 24th Marty C Lee
March 25th Molly Casperson
March 26th Mark Hansen
March 28th Story Quest Academy
March 29thDebbie Schreffler
March 30th Nicholas Kotar
March 31st Molly Casperson